The Genealogy Research of Lynne Roberts
Scrapbooks: The House of Atty. Caleb Dorsey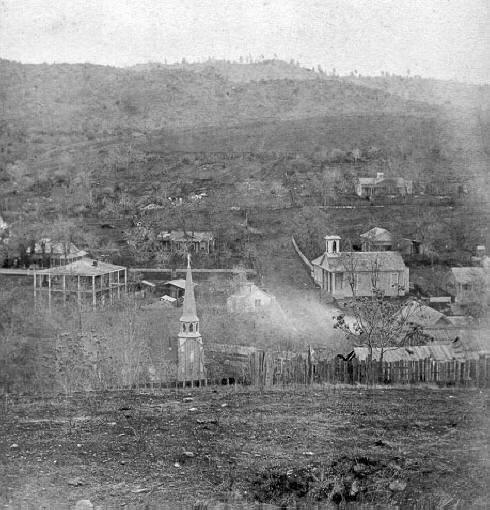 Wonderful picture of Sonora taken from Bonanza Hill in the 1880's
The Dorsey home, with porches all around and built of local brick was a town showplace, and is shown in the left middle ground.
Special permission to use this picture was obtained from Betty Whitehouse of Sonora, with critical assistance from Pat Perry, Sonora City Historian.
Dorsey home later in disrepair

This photo obtained from the Tuolumne County Historical Society Historic Photo Archive, Sonora, Tuolumne, CA

171 Washington, Sonora, CA

The Dorsey lot as it appears today — right across the road from The Red Church.
More Info
Contact me for questions, corrections and contributions to this research.