The Genealogy Research of Lynne Roberts
Scrapbooks: The Jeremiah Tittle Family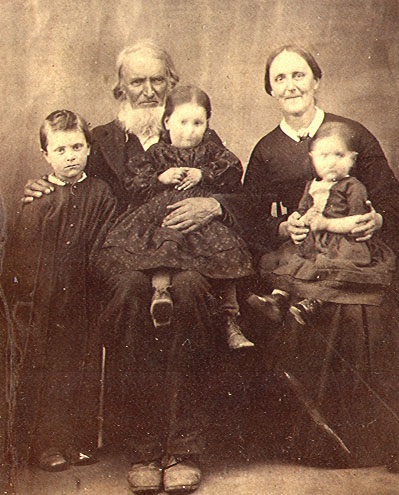 The Jeremiah Tittle Family
Jeremiah Tittle, b. 1802, PA - d. 1891, PA was the grandson of Peter Tittle, Jr. He married: 1) Dorcas Reed, pictured above; 2) Sarah Ferguson with whom he had William, Anna and Sarah.
A chair-maker in New Alexandria, Derry Township, Westomoreland Co, PA, he sent this picture, taken about 1868, to his niece, my 2nd great grandmother, Ann Elizabeth McKee Ray.
More Info
Contact me for questions, corrections and contributions to this research.