The Genealogy Research of Lynne Roberts
Scrapbooks: The Family of William H. and Comfort (Porter) Smith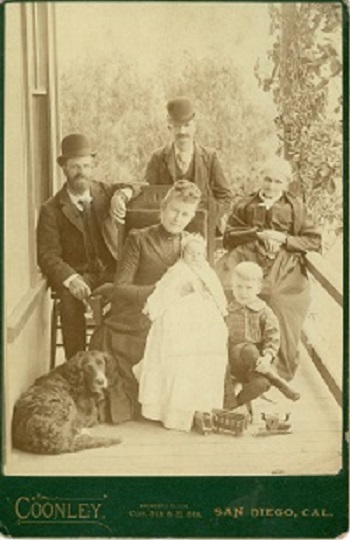 From left: William H Smith and Comfort Porter Smith holding Mary Eleanor (Eleanita) Smith, and Aaron Levering Smith. Identities of the man in the back and the old woman are unknown.
As their son Aaron Levering Smith was born in 1886, and Mary born in 1890 in Mexico, this photo certainly dates from that time. I would be grateful if anyone can identify the mystery man and woman.
More Info
Contact me for questions, corrections and contributions to this research.